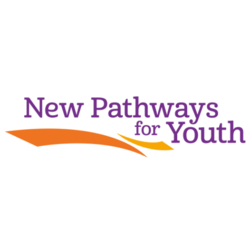 Program Coordinator
Sorry, this job has expired.
Phoenix, AZ
About New Pathways for Youth

At New Pathways for Youth, we're passionate about unlocking new possibilities for young people and supporting them in achieving their full potential. Over the past 30 years, we've transformed the lives of over 6,500 youth -- youth who experience poverty and four times the adversity of others their age -- to break through the barriers they face and change the trajectory of their life.

We're looking for a dedicated individual to join our growing team as we work to transform the lives of even more youth in our community.

This position is located in Phoenix, AZ. Your role in the team will be to support and strengthen programmatic efforts through 1-1 Mentoring, retreats/workshops, goal setting projects, college and career planning sessions, mentor coaching and support, evidence based and personal development curriculum.

Job Responsibilities and Duties

Specific duties and responsibilities include:

Coaching, developing, and supporting adult mentors in mentoring relationships with high risk youth to reach college and career success
Project and case planning with youth and their mentors to define clear steps to break cycles of poverty and adversity so that youth can achieve the future they want
Maintaining a coaching and developmental mindset that allows youth and mentors to have breakthroughs in self destructive thought processes that lead to long term results
Connecting guardians and families to resources necessary to create familial stability, allowing youth to fully invest in program outcome achievement
Nurturing relationships with all clients (youth and mentors), with end goal of youth realizing their full potential
Engage in personal development to represent our model with integrity
Employee Qualities/Traits

Essential qualities needed include being:

Able to connect with mentors, youth and parents to meet them where they are
Service oriented with high quality work
Fact and procedural based decision maker
Factual, polite communicator
Independent work focus
Shared authority with strong follow-up
Bachelor's degree in Social Work, Psychology, Education or Non-profit or a related field
2 years of case management experience
Arizona Level 1 Fingerprint Clearance eligible or approved
Bilingual (English/Spanish) Required
Organization Qualities/Traits

New Pathways for Youth is a Caring, Driven, Effective, Distinct organization. Our culture is one that is motivated, goal oriented, empathetic, inclusive and respectful. We apply research, data, and experience to reach intended impact, advancing good in our community.

How to Apply

To apply, please submit your cover letter and resume to Heidi Parmenter at hparmenter@npfy.org. Please include your name and the title of the position "Program Coordinator' in the subject line. Please include your salary requirements in your cover letter. Applications will be accepted until the position is filled.

Additional details

Salary is commensurate with experience and will be in the range of $40,000 – $45,000 annually. Benefits include health, dental, vision coverage and generous time off package. Generally, the hours are Monday through Friday, 9:30 am – 6:00 pm, however will require some weekends and evenings. New Pathways for Youth is an equal opportunity employer.


19622